Injured In A Truck Accident In New York?
8 Steps To Handle A Truck Accident Case In Queens
No one expects a trucking accident to occur, and when it does it is a very serious matter. It is crucial that you know what to do when it happens. It can be the difference between compensation for the accident, or you being blamed. Whether you, your friends or family are hurt it is important that you follow these next steps closely.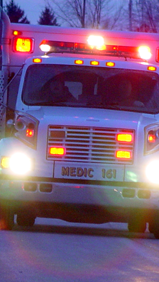 1. Get Help
Call 911 if anyone is hurt because medical attention within the first hour is highly important in a trucking accident. State laws require you to report the accident.
2. Don't Mention Fault
When speaking with highway patrol or the police keep details to a minimum but truthful. Stick to mainly asking if anyone was hurt. Make sure by any means you don't apologize, mention who's fault it was, or saying something along the lines of "I didn't see you". Anything like these would be considered as an admission of fault which would damage your case.
3. Get Crucial Information
Get contact information from the other driver or drivers. Make sure you get their name, address and phone number. Also make note of the color, make and model of other vehicles, and the license plate as well. The police officer will assist you in getting this information, and typically will have a form to exchange with other drivers involved. Don't be afraid to ask for the form or information, the police are there to help in a trucking accident.
4. Identify Witnesses
Get the names and contact information of anyone who saw the accident. If you can, do this quickly. Often, people who saw the collision will stop for a short time, but leave before the police arrive. Other motorists, passengers or pedestrians can be critical witnesses. Get their name and phone number. Witnesses are crucial to an trucking accident case.
5. Visit a Doctor
Whether or not you feel injured, the accident may have dazed you. It is important to let a doctor make sure you aren't seriously injured. If you do have serious injuries it is important that they are attended to quickly.
6. Call Your Insurance Agent
Most insurance policies require you to contact your insurance company. This needs to be done shortly after the accident. Delay in telling the insurance company of your trucking crash can result in a denial of your case.
7. Take a Picture
Pictures of damages, injuries, and the vehicles before they are moved can be very useful in a case. Something as simple as a seat belt bruise can help prove you were wearing it. These pictures can be essential in a case.
8. Contact an Attorney
Contacting an attorney as soon as possible is important. If you plan to file a lawsuit, you need your attorney to being investigating the accident and taking care of evidence so that it is not lost. Attorneys can help to find out witness statements, the driver's previous driving history, the truck driver's log book, his "black box", and GPS information, speed the truck was traveling at the time of the accident, and information regarding the truck's condition and maintenance records.
Your attorney will also be able to work with expert witnesses who may be needed to testify about the possible negligence of a trucking company or driver. These witnesses are experts who have previous experience in the trucking industry.
Conclusion
After a serious accident involving an 18 wheeler, tanker, dump truck or any large commercial vehicle you will have questions. A partner at Orlow Law Offices in New York City can help provide you with advice about how to handle your truck accident case. The Truck Accident Attorneys at Orlow Law Firm have over 30 years experience. Our NYC injury law firm offers free initial consultations and operates three offices across New York City for your convenience. We can go to you if you cannot come to us.
To contact a lawyer, call (646) 647-3398.