Do you need Bronx truck accident lawyers? If you've been injured in an accident in The Bronx with a commercial truck, contact us for maximum compensation.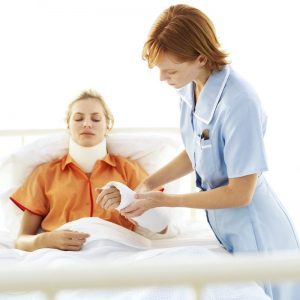 Truck Accident Attorneys serving Bronx
If you are looking for Bronx Truck Accident Lawyers, The Orlow Firm is here to serve you.
Tractor trailer, and other commercial truck accidents can be devastating for victims and their families, but the truck accident lawyers at the Orlow Firm have been helping victims of truck accidents in Bronx receive the compensation they deserve for over 2 decades.
Truck Accident Attorneys at the Orlow Law Firm has over 25 years of experience representing victims and families of victims of large truck accidents in Bronx such as those involving tractor trailers, FedEx or UPS trucks, and other commercial delivery trucks.
The Orlow Firm is experienced in the following areas of truck accident law:
Commercial Trucks (of all kinds)
Delivery Trucks
Buses
Tractor Trailers
18 Wheelers
Semi Trucks
Tanker Trucks
Flatbed Trucks
Tow Trucks
Truck Rollovers
Tire Blowouts
Jackknife Accidents
Wide Turn Accidents
Blind Spots
Loast Loads
T-Bones
Head On
Underride
There are many potential causes for truck accidents and it's important you work with an experienced lawyer who can not only make sure that all responsible parties are brought to justice, but to find the true cause of the accident in underlying scenarios. The Orlow Firm can make use of it's wide extending resources to further investigate your accident to make sure you get maximum compensation for your injuries.
Common Causes of Commercial Truck Accidents in The Bronx Include:
Driver Fatigue
Driver Negligence
Subpar Vehicle Maintenance
Subpar Driver Training
Improperly Loaded Cargo
Drugs or Alcohol
Disobeying Rules of the Road
Speeding
Tailgaiting
Much more.
Call The Orlow Law Firm today for a free consultation at (646) 647-3398.
We have offices in Manhattan, Queens, Brooklyn and Bronx. We serve clients  in Staten Island throughout New York State and we can also come to see you at your home.
You can find us at our Bronx Office located 903 Sheridan Avenue, 2nd Floor Bronx, NY 10453.
Call The Orlow Law Firm today for a free consultation at (646) 647-3398.